Fairfax, Virginia Prosthetic Clinic
Formerly the OPC main office, MCOP's Fairfax location is in the heart of the new Mosaic district. Our Fairfax location offers patient treatment rooms, a fabrication facility, as well as a child-friendly play area. The Fairfax property is fully-accessible with convenient parking, curb cuts, and wheelchairs for those who need assistance moving to and from their cars.
Expert On-Site Technicians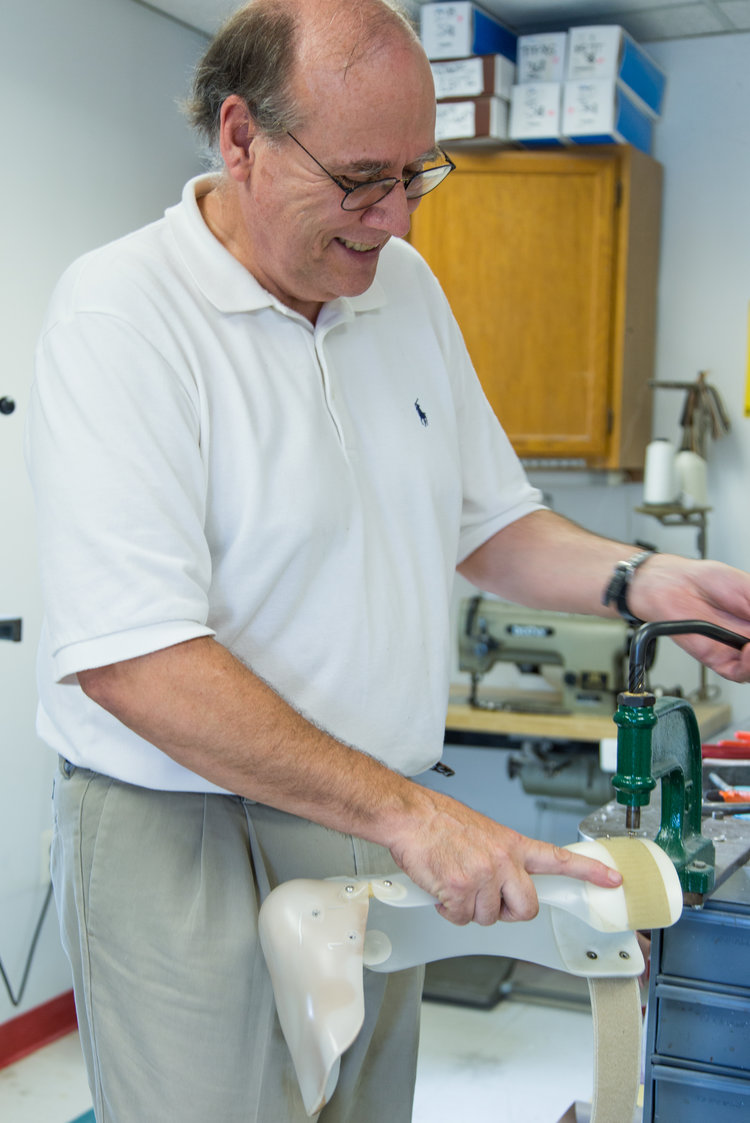 Our Fairfax office includes an on-site fabrication facility staffed by our expert orthotic and prosthetic technicians. This fabrication lab is where we custom design and make all of our artificial limbs and braces, using the latest technology.
In the Heart of Innovation
The Mosaic District is a bustling town center in Merrifield, Va. It's bounded by Gallows Road to the east, Route 50 to the south, Lee Highway to the north and Eskridge Road to the west. Mosaic is a mix of unique retail, restaurant, and entertainment experiences.
It is located about a mile from the Dunn Loring Metro station on the Orange Line. The hand-picked local boutiques, national retailers, and restaurants are clustered on tree-lined sidewalks with easy-access parking.
For a complete list of shops and restaurants, visit www.mosaicdistrict.com.